SENSITIVE SKIN SKINCARE ROUTINE
Do you suffer from redness, irritation, flakes and dehydration? This can have several causes: genetics, stress, hormones and much more. This skincare routine is perfect to get your skin back in balance!
Morning

Evening

1. Cleanse
Amazing cleansing balm
Amazing cleansing balm
2. Toner
Refresh lotion
Refresh lotion
3. Extra boost
Balance oil
Balance oil
4. Cream
Balance cream
Balance cream
5. Eye care
Retinol2ndG eye rescue
Retinol2ndG eye rescue
6. Protection
Sun fluid SPF30
Extra:
1 to 2x a week Anti ageing sheet mask of O2 Relax eye & face mask
3x a week to daily Derma skin polish pads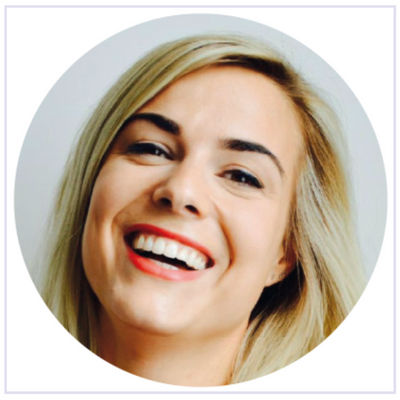 Daisy Voersma (32 years old):
"The Balance cream gives my skin exactly what she needs. It has a protecting and calming effect, and helps against skin ageing. Besides that, the cream is vegan, cruelty free, sustainable and I totally love that!"

Characteristics of a sensitive skin
● Redness
● Itchiness
● Blotchy skin
● Dryness
● Flakiness
● Burning/uncomfortable sensation

Why choose LOOkX:

LOOkX stands for smart & clean beauty. Yes, Smart products for Smart Women: multi-purpose products, with high-tech intelligent ingredients of the future in sustainable packaging. The beautiful brand falls into the category "Clean Beauty", this guarantees safe products, many of them are refillable, making healthy skin possible for everyone.

This was also CEO Cindy's goal & mission in 1999. She was fed up with so many beauty brands not living up to their promises. She felt she could do better than that. And succeeded! LOOkX Makeup is anti-ageing and protecting, and doesn't just support, but fortifies the effects of skin-improving LOOkX Skincare: 1+1=3.

The products are developed in our ECOCERT lab, where we combine the power of nature with cutting edge technology: LOOkX Skin science. This consists of 3 technologies: time-release, plant stem cell and innovative makeup technology. The result: ingredients that are up to 50 times more powerful. There are no miracles in a jar. There are products that give you a nice looking skin, short term. And then there is LOOkX, great instant results, but also 10 years from now. No empty promises, just results.