This global brand, based in The Netherlands, has no boundaries. LOOkX combines the best the world has to offer: Dutch design, Italian style, Swiss science, and worldwide sustainable ingredient farming.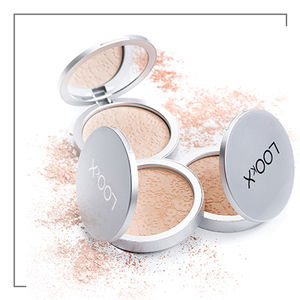 Make-up en skincare die je huid helpen
LOOkX skincare works wonders for your skin. She is unique in her high percentages of active ingredients, amongst which LOOkX magical ingredient plant stem cells. They make a change in the skin layers (and not just smooth the surface).

LOOkX makeup consists of the most beautiful products with protecting, nurturing and anti-ageing properties.
The extra great thing: they complement each other. If you use effective skincare, and then apply makeup which suffocates and dries the skin, you lose all your good work! That's why there's LOOkX makeup, which supports and fortifies the working of LOOkX skincare.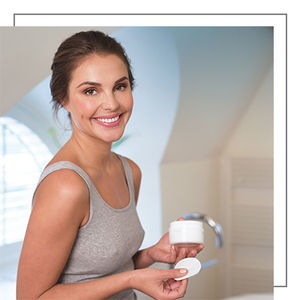 Smart beauty
We make smart products for smart women. That's why we use the term Smart beauty. Our products are smart for various reasons. Smart because we make natural ingredients even more powerful & intelligent (e.g. time-released) in our lab, by applying LOOkX Skin science. Another smart feature: a lot of our products, both skincare and makeup, are multi-purpose in use, and hybrid in their workings. Save space in your bathroom & save money at the same time!
Read more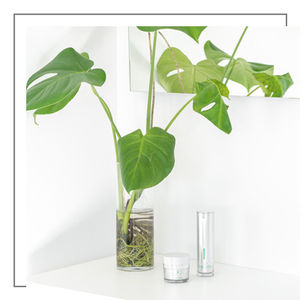 Clean beauty
LOOkX is part of the Clean Beauty segment. Read more about it here. In short, clean beauty means that products are free of harmful ingredients, produced consciously and not tested on animals. LOOkX is super skin friendly and never uses harmful ingredients. We are transparent. Feel free have a look at our list of ingredients. Our lab earned the ECOCERT qualification, one of the most renowned and respected organic certificates.
Read more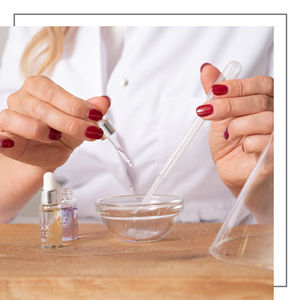 Skin science
LOOkX Skin science combines the most progressive lab techniques with the power of nature. Our magical power-packages, plant stem cells (by far more powerful than a plant extract, read more), are combined with peptides. You might compare peptides to a 'messenger service'. Next, the actives are compressed to a size and shape that can actually penetrate the skin. The skin recognizes it as skin-proper, and therefore will fully absorb the ingredients, rather than to excrete them like 'dirt'.

Most important: the results will be up to 50% better than what we were used to.

That is, in short, the secret of LOOkX Skin science.
Read more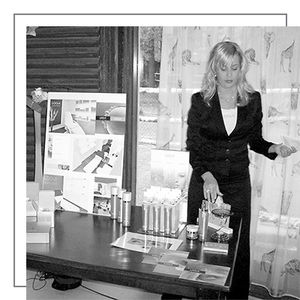 Since 1999
LOOkX was founded in 1999. The end of a millennium, the beginning of a new era in clean & smart beauty. This means we can build on over 20 years of experience. From a dream in a small Dutch town, we grew into a global brand. It is now sold by hundreds of beauty professionals and dermatologists in over 9 countries (and counting), and through e-commerce.

For you, this means you can count on 20 year of testing, improving, listening to user experience and testing some more. This has brought us to the upper limits of skin improvement, in a combined effort with our equally innovative and progressive lab. So with LOOkX, you have the guarantee of using a truly great product. Just the fact that salons who started to work with us way back in the beginning, are still working with us, says it all. In their own words: "Honestly? Of course we shopped around from time to time. But there's just no brand that comes even remotely close."
LOOkX grew from Cindy's desire for products that do as promised, and really improve your skin. This philosophy is in our DNA and will never change.
LOOkX: No empty promises, just results.
Read more