12 Days of Happiness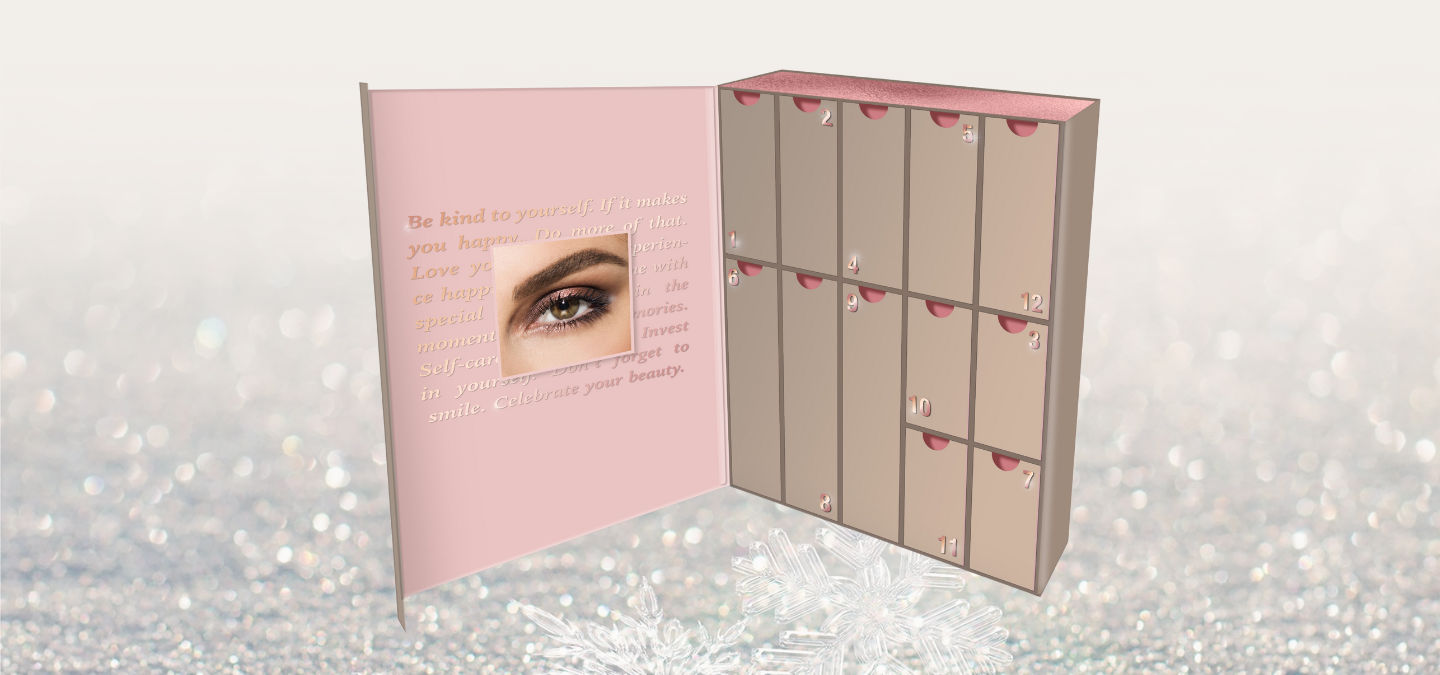 The gift of happiness
Do you want to get into the Christmas spirit? Counting down to Christmas or any other festive event is extra fun with 12 Days of Happiness. For twelve days you can open a box every day and we will take you into the world of LOOkX. We will surprise you every day with a fullsize or travelsize skincare or make-up product.
Step into our world
Imagine if we lived in a world where everyone kept their promises. Where you would not be disappointed and got the result you hoped for… Discover the world of LOOkX! We stand for honest products that do what we promise. With 12 Days of Happiness we hope to make your world a bit more beautiful with LOOkX. Take a journey with us: open a box every day and find a present for yourself. A LOOkX product that does what it promises. A skincare or makeup product that works quickly and effectively. A product that makes you happy. On each box you will find a quote, hopefully it offers positive inspiration for the coming day.
5 reasons why 12 Days of Happiness makes you happy
- A gift for yourself for 12 days.
- Every day an inspiring quote to start (or end) the day.
- You are getting closer and closer to the festive happening: (like) Christmas!
- You get to know LOOkX products better, maybe your new favourite product is among them!
- After 12 days you can fill your toiletry bag with new beauty products.
Order now
The value of the content is over €199,- but you can order 12 Days of Happiness now for €74,- Please note: this product is limited edition.