Vitamin C intense peel 50 ml
Description
Vitamin C intense peel: a superior exfoliation and free radical scavenger in one. This intensive scrub has a cleansing and cell renewal effect and leaves the skin fresh and soft. It provides a radiant glow and silky soft texture. It is a professional peeling at home, which is also suitable for dry skin. Ideal for pigment-sensitive skin.

Smart beauty:
- Instant result: a fresh, soft skin.
- Hybrid: clarifies, softens, disinfects, moisturizes.
- Plant stem cells enhance the effect of the product.

Clean beauty: suitable for all skin types except really sensitive skin, natural ingredients, free from parabens & mineral oils, vegan, animal testing free and sustainably produced.

LOOkX Skin science: time release technology.

Key Ingredients for a powerful result:
- Vitamin C is an antioxidant that brightens the complexion, stimulates collagen production and improves the skin's immune system.
- Lactic acid polishes the skin.
- Shea butter for instant softening and hydration.
User advice vitamin c peel
1. Remove makeup and cleanse the skin with the LOOkX Amazing cleansing balm and the LOOkX Refresh lotion. Apply the LOOkX Vitamin C intense peel once or twice a week on dry skin for the best results.

2. Apply LOOkX Vitamin C intense peel on the face with your fingertips or a fan brush. Avoid the eye contour. Wash your hands and leave the peeling on for 5 to 10 minutes – depending on the sensitivity of the skin. Remove the peeling with lukewarm water.

3. Take good care of the skin after you have used LOOkX Vitamin C intense peel. Use the LOOkX Skin multitasker to bring the skin's pH level back into balance. This light cream has a hydrating, calming, soothing and repairing effect, and even lifts and firms the skin thanks to the anti-ageing ingredients. Always protect the skin after using the LOOkX Vitamin C intense peel with suitable sun protection. Try the LOOkX Sun fluid SPF30 or the LOOkX Smart 4-in-1 protection primer.
Ingredients
Glycerin, Caprylic/Capric Triglyceride, Aqua (Water), Sucrose Stearate, Dicaprylyl Ether, Cellulose Acetate, Silica, 1,2-Hexanediol, Butyrospermum Parkil (Shea) Butter, Microcrystalline Cellulose, Sucrose, Caprylyl Glycol, Cellulose Gum, Tocopherol, Xanthan Gum, Helianthus Annuus (Sunflower) Seed Oil, Lavandula Angustifolia (Lavender) Oil, Ethylhexylglycerin, Linalool, Ascorbyl Tetraisopalmitate, Glycolic Acid, Lactic Acid, Sodium Magnesium Silicate, Citric Acid, Rosa Damascena Flower Extract, Citrus Limon (Lemon) Somatic Embryo Extract
Skin type
Mature skin & the first signs of ageing
This product is very suitable for:
Mature skin: With clear signs of ageing, like wrinkles, lines, discoloration and sagging
First signs of ageing (pre anti-ageing): For the skin that shows the first signs of ageing, like wrinkles, tired and a thin skin
Did you know that we have makeup products with built-in skincare that support and fortify the working of LOOkX Skincare products? You can shop them here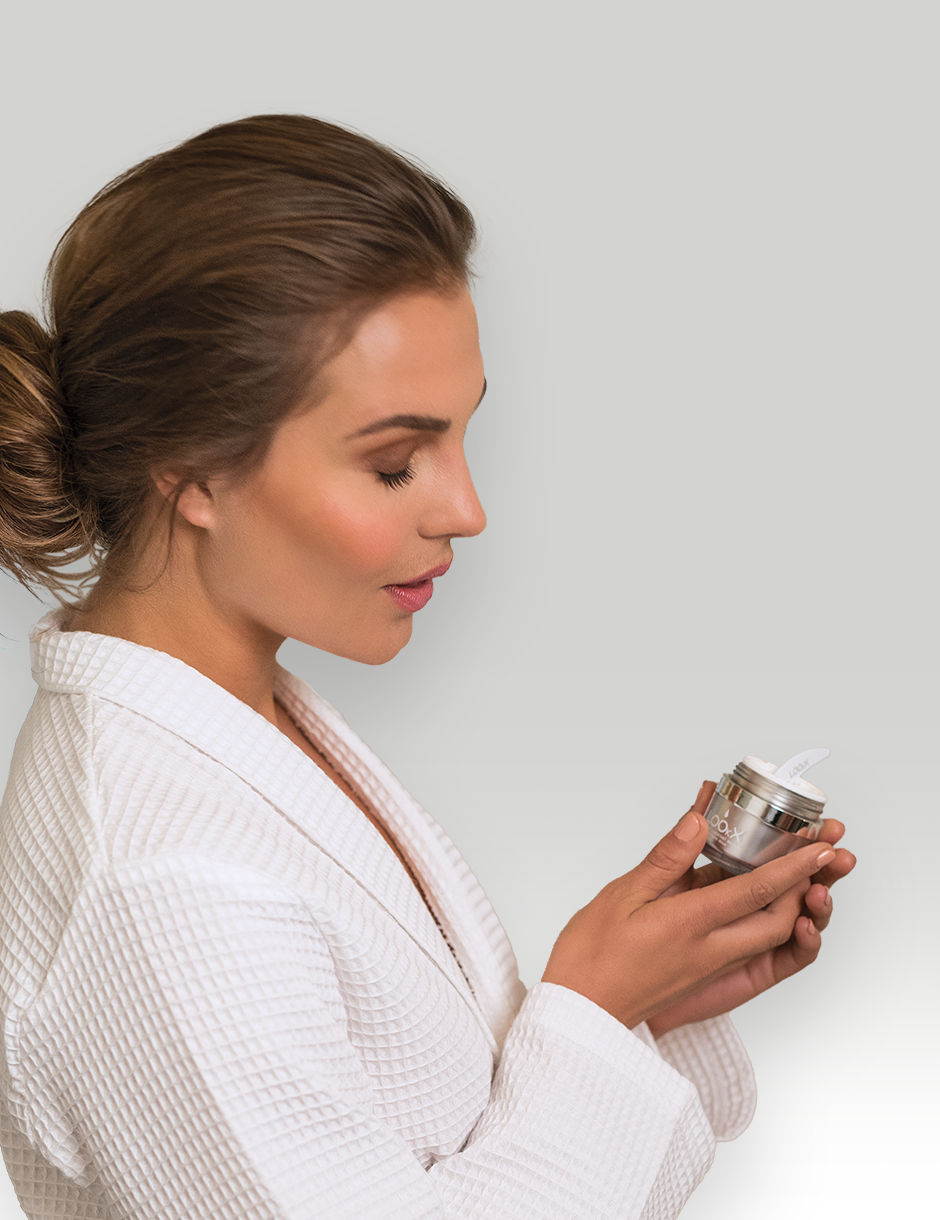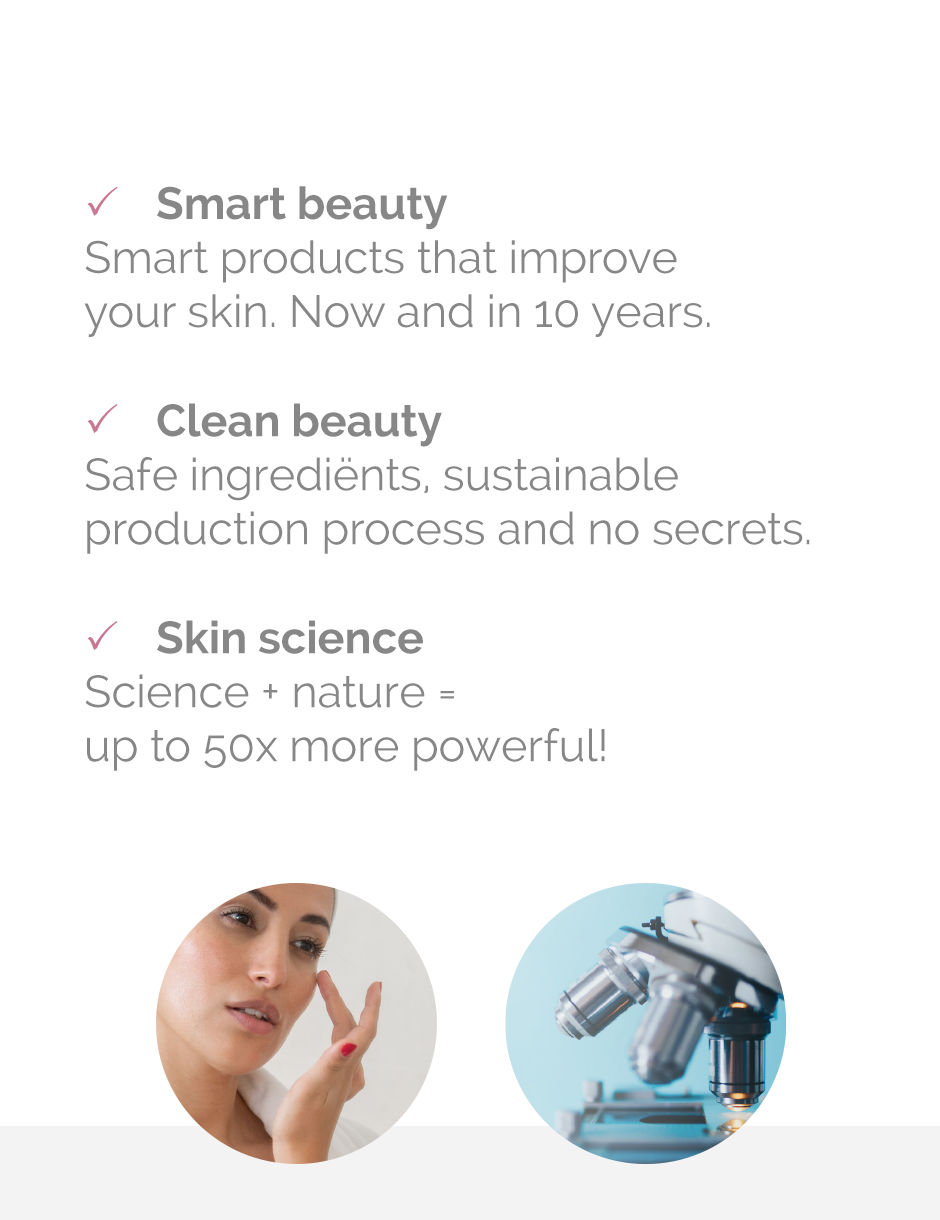 Reviews