Contouring, strobing & more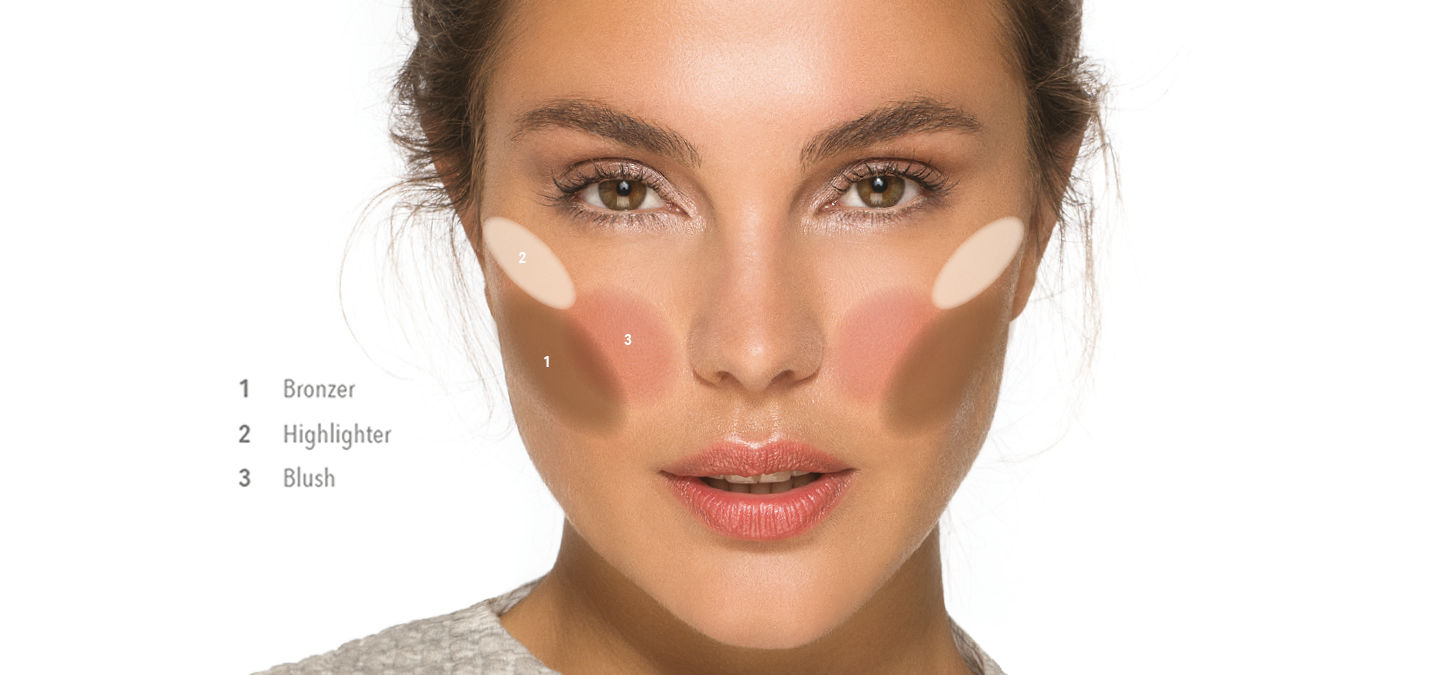 You've probably heard about these terms, it is all over the internet…But what does it mean?
They mean a beautiful smooth skin with 'Blur'. To create a "photoshopped skin": use a foundation that makes imperfections disappear and reflects light, this will make your skin look fresh, youthful and smooth. The
LOOkX Silky touch foundation
is a perfect "blur" product.
Combine different techniques with each other to create the perfect base for your makeup look. How to:
Contouring
Two to three contrasting shades of foundation and camouflage that you apply on your face and then blend with each other. You can create more "contours" with it, to give your face a stronger look, by accentuating your cheekbones for example. You can play with the strong and beautiful parts of your face by creating different depths, you are going to accentuate these. You can also fade the parts you don't really like to put in the spotlights away to the background.
Shapen & strobing techniek
Use
concealer
/camouflage in combination with a dark and a light powder (highlighter) for a more airy and natural way of contouring. We call this "shaping" & "strobing technique.
You always choose the concealer one shade lighter than your own skin tone with this, go for light when you normally have medium. Afterwards you use a powder that fits your skin. Opt for
LOOkX Natural velvet mineral powder
to shape if you have a medium tone. Is your skin a little bit lighter? Go for the
LOOkX Sun protector powder
.
Highlighter
A highlighter gives you a beautiful fresh glow and can accentuate your best facial features. Apply the
LOOkX Glamgirl highlighter
with the
LOOkX Powder brush
or with the included applicator.
LOOkX Loose eyeshadow moonshimmer Goldbrown
is also a good product to highlight with...
Glow & shine!

Where to apply highlighter?
on the bridge of the nose, to make your nose look slimmer.
on the cupid's bow, to make your lips appear fuller.
on the cheekbones, for a beautiful fresh glow.
inside the inner corners of your eyes, for a bright look.
under the eyebrows, to make your eyes look bigger.
Tip: Make sure there is good lighting when you apply highlighter so you can see how bright your highlighter is.