LOOkX cleansers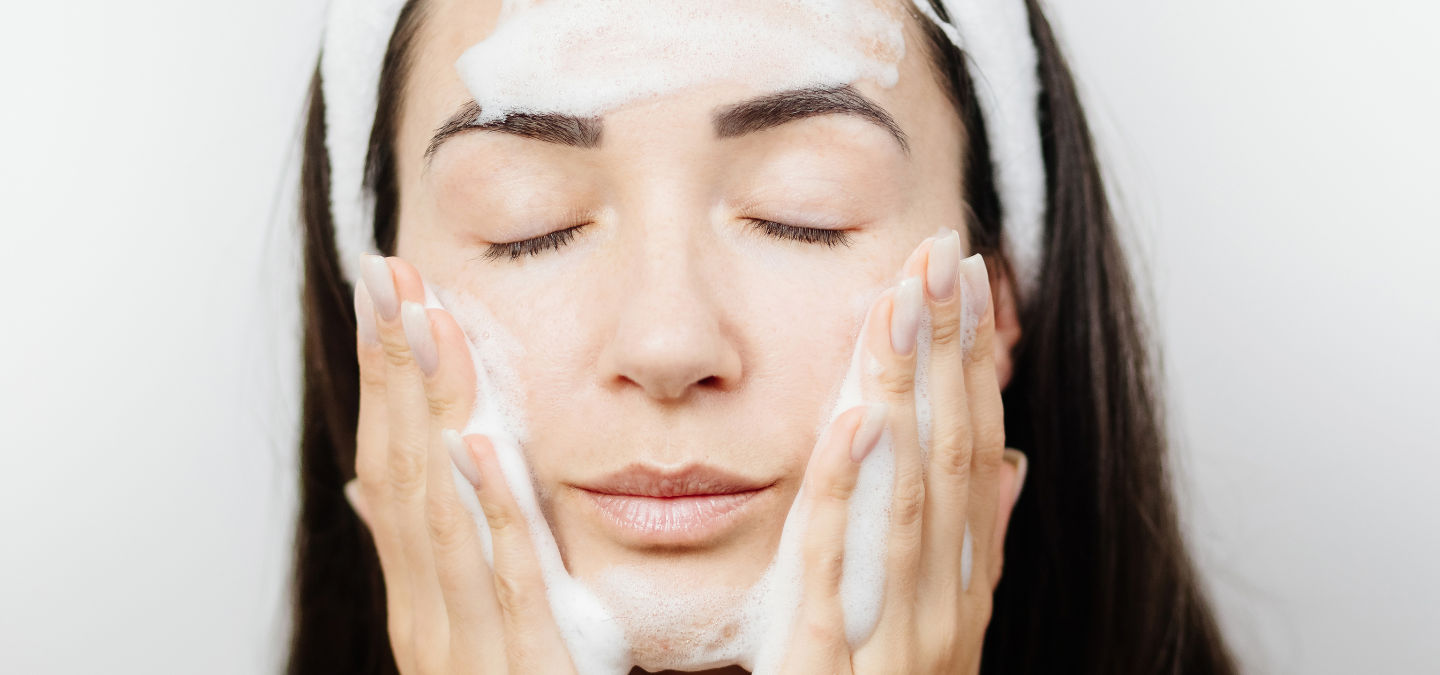 The most important step in your skincare routine is cleansing. The best facial care starts with cleansing your face. For this step there are different products suitable, but how do you use a cleanser correctly? And how do you know whether a cleanser is good or not?
Why is a cleanser so important?
A cleanser cleanses the skin by removing sebum, dead skin cells and other dirt. When you don't cleanse your face all this stuff will build up. This can increase the chance of getting pimples. When you have a good cleansed skin, the active ingredients from a toner or cream will be absorbed better into the skin.
How do you use a cleanser?
The best way is to use a cleanser every morning and evening. It doesn't matter whether you wore make-up that day or not. A good cleanser is always essential. A small amount is enough to get a good result. First you have to massage the cleanser lightly into the skin. Then you add some water. After this you rinse the product with lukewarm water. When your done cleansing your face you can apply a suitable day or night cream.
What are bad qualities a cleanser can have?
A cleanser can also have some bad qualities. For example it is important that your skin doesn't feel dry or too tight after use. This means that the product dries your skin out. On other hand it's also bad when your skin is too greasy after use.
LOOkX cleansers
LOOkX has multiple products you can use for a good facial cleansing. See here which of our products are the best solutions for your skin.
DERMA DAILY CLEANSER
The derma daily cleanser is perfect for a greasy and impure skin. It prevents pimples and infections without drying the skin out. This product doesn't contain oil or alcohol.
CLEANSING MOUSSE EYE & FACE
Instead of the Derma daily cleanser you can also use our Cleansing mousse eye & face. This cleanser removes make-up, excess sebum, dead skin cells and impurities. You can also use this product on your eyes and it's suitable for all skin types.
AMAZING CLEANSING BALM
Our multi-purpose Amazing cleansing balm can also be used as cleanser. When you apply the balm to dry skin it has a gel texture. By mixing the product with water it changes into an oil.
REFRESH LOTION
The LOOkX refresh lotion is perfect for the last step in your cleansing routine. The product removes the remaining pieces of dirt and dead skin cells. The formula hydrates, repairs and calms the skin. This product is suitable for all skin types.
TIP: When you pour a bit into a spray bottle you can use this product as a setting spray as well.