Mature skin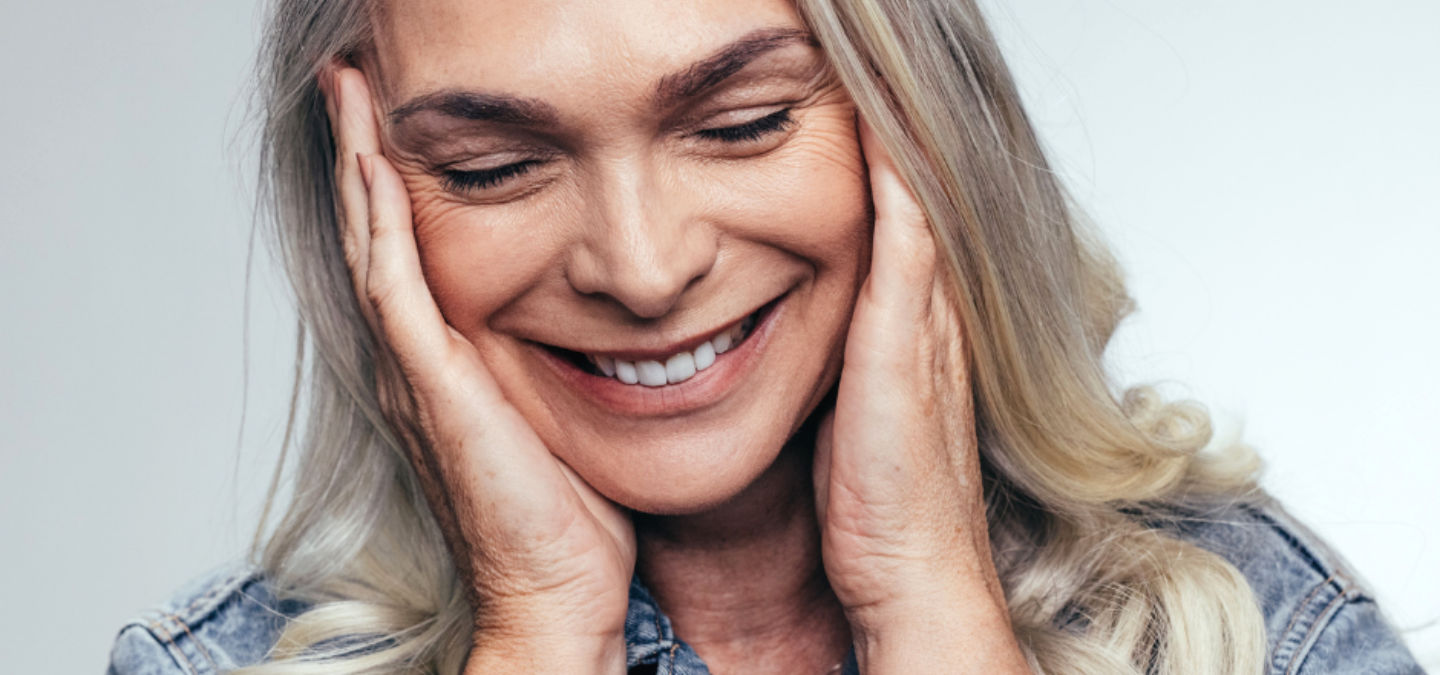 A mature skin has a loss of firmness and elasticity. The skin also loses its ability to retain water and the sebum production decreases. The skin will become thinner, and dryer and lines and wrinkles will appear. Varicose veins will become more prominent and skin discolorations more permanent.
A mature skin is a skin condition and not a skin type.
A skin condition is caused by internal and external conditions like hormones, lifestyle, stress and exposure to UV-light. Other factors like surgeries, medicine or health issues can contribute to a change in your skin condition. You can suffer from multiple skin conditions at the same time which can change overnight.
Characteristics of a mature skin
Loss of firmness and elasticity
The skin loses its ability to retain water and produces less sebum
The skin becomes thinner and dryer
Wrinkles become more prominent
Varicose veins become more visible.
Hormonal changes can cause pigmentation disorders.
A mature skin can be subdivided in age groups: 40+ 50+ 60+
The skin slowly starts to mature from the age of 25. The first signs of aging appear around the eye area. Cell activity decreases, elasticity fades and discolorations become visible.
Which products can I use best?
Retinol has been the most praised anti-ageing ingredient for centuries. It has the ability to treat multiple skin problems with amazing results. Another must-have for the mature skin is sunscreen!
LOOkX Skincare offers a complete and powerful Retinol2ndG-range.
Use the LOOkX Amazing cleansing balm to cleanse the skin, follow with the LOOkX Time stop oil (did you know that this product contains Bakuchiol, a vegetal alternative for Retinol) and finish of with the LOOkX Retinol2ndG cream .
Tip: replace the LOOkX Time stop oil with the LOOkX Retinol2ndG serum at night for the ultimate anti-aging care.