Travel with LOOkX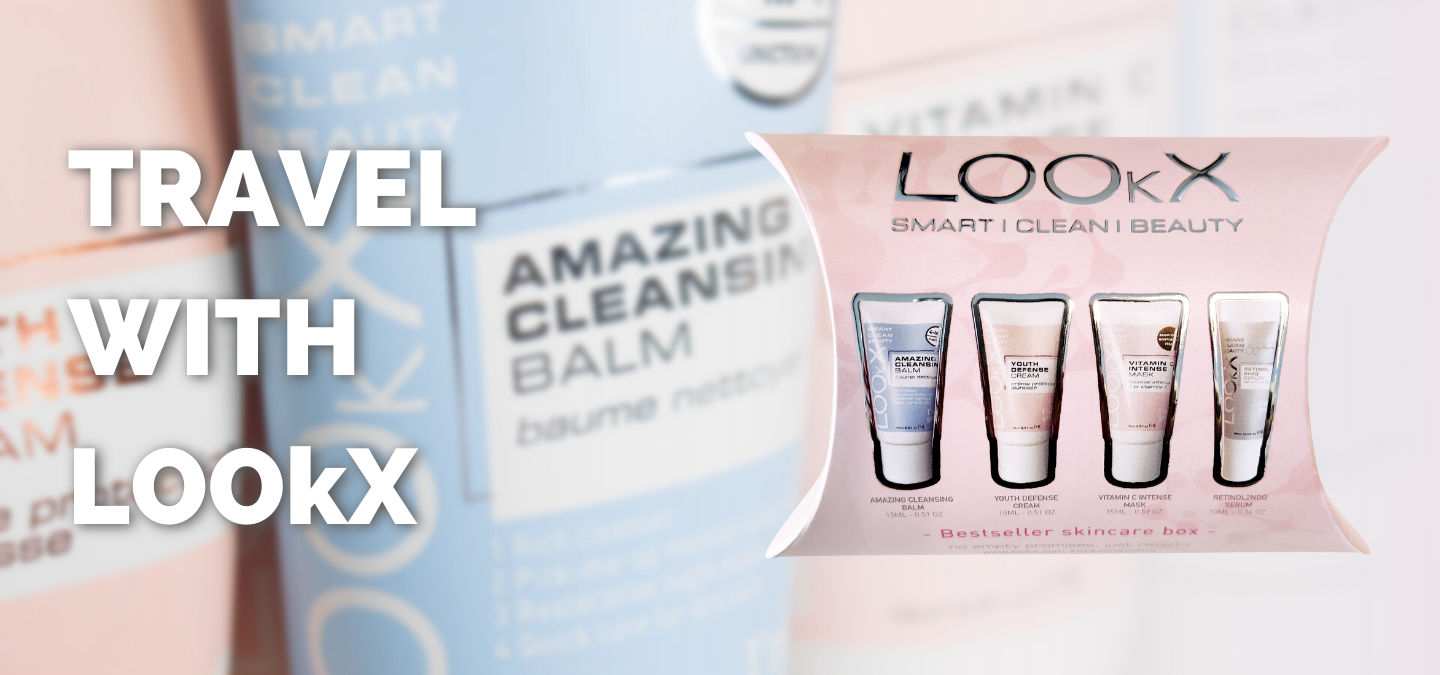 Travel with LOOkX
Travel light & sustainable with the LOOkX Bestseller skincare box. A box filled with effective LOOkX (travel size) products for radiant skin. These products have been carefully selected and not only have an anti-ageing effect, but also provide a happy & hydrated skin. The routine is suitable for (almost) everyone! You will see immediate and long-term results. Do you want to try LOOkX? Then the Bestseller skincare box is an amazing and affordable way. Are you already a fan of LOOkX? Then this box is super convenient to take with you on a trip.

Inside the Bestseller skincare box
- Amazing cleansing balm 15 ml
- Youth defense cream 15 ml
- Vitamin C intense mask 15 ml
- Retinol2ndG serum 10 ml

Order now!

Biobased
LOOkX belongs to the clean beauty segment for a reason. We do everything we can to be as green as possible. That is why the tubes in this box are biobased and the box is made from recycled material. Better for the environment!


Get to know the products

Amazing cleansing balm 15 ml
This deluxe (cleansing) balm can be used in four ways: as a cleanser, a hydrating mask, regenerative night mask and a quick on-the-spot treatment for dry to very dry skin.

Youth defense cream 15 ml
Contains 3 types of plant stem cells to slow down the first signs of ageing. More benefits of this rich, yet light cream: it hydrates, sooths, protects and firms.

Vitamin C intense mask 15 ml
Has an anti-aging, nourishing and moisturizing effect. The mask is full of anti-oxidants and purifies the skin, has a soothing effect and gives a resistance boost.

Retinol2ndG serum 10 ml
Contains second generation retinol for a real anti-ageing boost. The serum promotes firmness and reduces lines, resulting in soft, elastic, smoother skin.

Shop the Bestseller skincare box now!
Bestseller skincare box