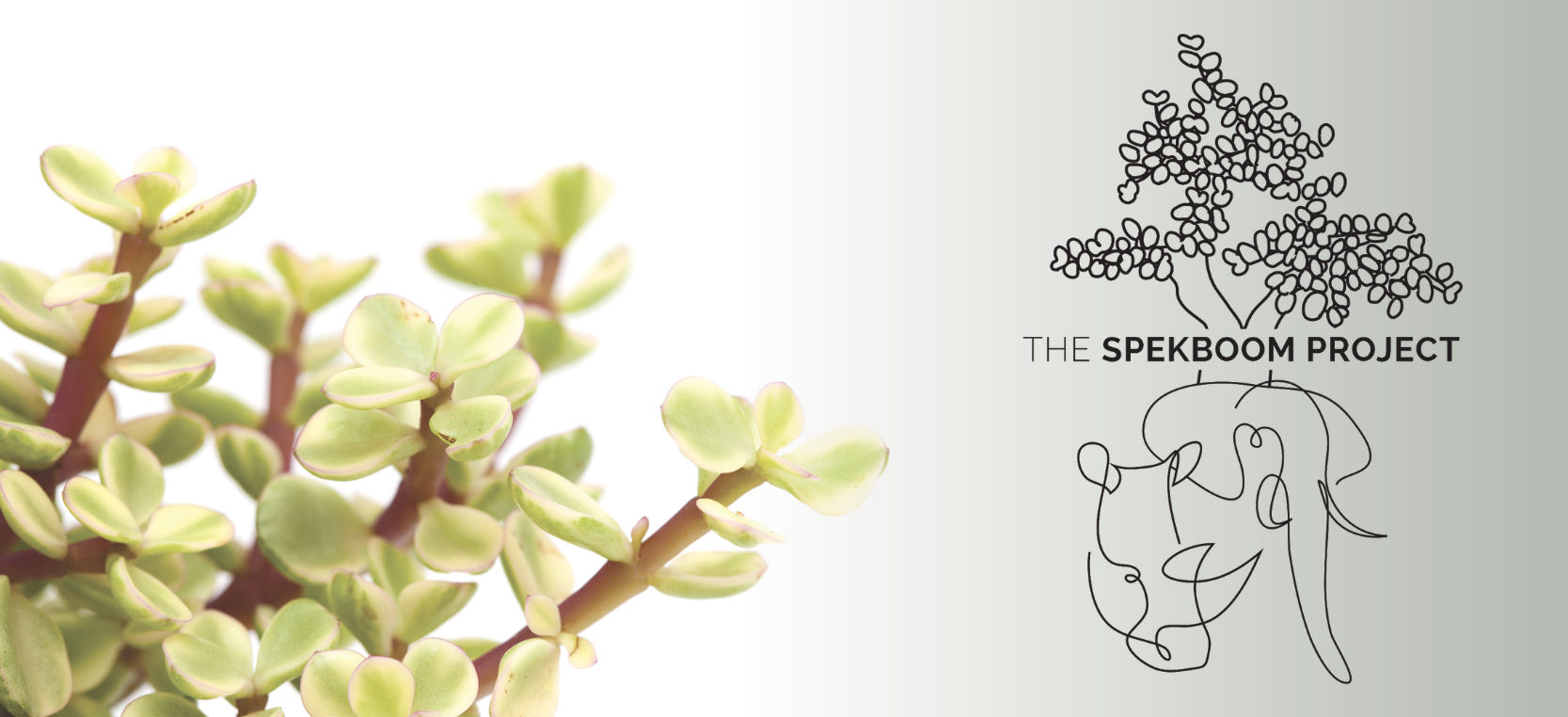 COVID-19 Update
Unfortunately our amazing project will be held up due to COVID-19, but fortunately the trees and plants still keep growing during this time. Cuttings are still being planted and hopefully we can start this project soon. We will keep you up to date with the latest news on this web-page.

Donations and collaborations to support this beautiful project are greatly appreciated.
---
At LOOkX, we deeply care about the world around us, and therefore we try to keep our production process as sustainable as can be. We furthermore work with refill packaging, use biodegradable foam chips in our parcels and are constantly working on doing more. One of those things has been a proactive step: we have set up a charity program (LOOkX foundation) to do our part in making the world a better – and cleaner- place. Our first challenge is the LOOkX Spekboom project.
What is the LOOkX Spekboom project?
LOOkX founder Cindy van der Peet, her husband and co-founder Bas, and their 7 year old son Gianni are great fans of South Africa. After several visits to the country, they noticed the effects of climate change on the country. Something clearly had to be done, and the idea was born to set up the LOOkX foundation. The goal of this project is to create a maze – made of Spekboom (also referred to as Elephant bush) – in Botlierskop natural reserve in South Africa.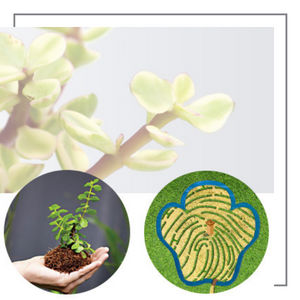 This maze will serve three important missions:
Develop cleaner air for all living creatures, by converting carbon dioxide into oxygen and plant tissue (a Spekboom converts 10x more carbon dioxide than other trees).
Protecting the wildlife. Since these bushes won't catch fire, the trees offer natural protection for the endangered wildlife in case of a forest fire.
Serve as an education opportunity. Children (a.o. from townships) will be educated in a simple and playful way about the effects of climate change and wildlife (nature and anials), and the important role of the Spekboom.
The maze is designed to have a watchtower in the heart of it. From this watchtower you can look out over the maze and see that the outer shape of the maze is a rhino footprint, in honor of a rhino that died during a forest fire in the reserve. The maze itself is a fingerprint of Gianni (7-year-old son of Bas and Cindy), as a symbol of the future. We will keep you posted as this project – literally – takes shape!
How did you come up with the idea?
Gianni is the son of the LOOkX founders Cindy and Bas. In October 2019, he went on vacation with his parents to South Africa. Sometimes he is coming along on business trips, but this time it was a real vacation. It was really bad weather in South Africa during their vacation, which wasn't as expected for this time of the year. During their trip, they discovered that the climate change is quickly becoming the biggest threat by affecting the nature and animals in South Africa. Startled by what they saw, one thing was certain: Gianni wanted to help! Inspired by their son, Cindy and Bas came up with The Spekboom Project.
What is so special about the Elephant bush in particular?
An Elephant bush is ten times more effective at removing carbon dioxide from the air than a tree in the Amazon rainforest. An Elephant bush can grow up to 5 meters tall and live up to 200 years. In contrast to a lot of other plants, it converts carbon dioxide into oxygen 24 hours a day. 500 billion Elephant bushes would be the best solution to fight climate change according to a new study. It could approximately remove 25% of carbon from the atmosphere.
Would you like to support us with this project? Do you have an idea or want to make a donation? Please, send us an email: info@lookx.com
We protect your skin, you protect the earth!